Villa Del Prado Oriental Rug Collection
Persian Esfahan 3'8" x 5'5"
600 KPSI - 60 Raj - Silk Foundation / Wool pile with Silk highlights ca. 1950

This page will take a while as the images that are loading are large high quality images.
Pointing to any photo will bring up a caption describing the shot.
To save any photo to your harddrive, rightclick on it and choose 'save' from the menu.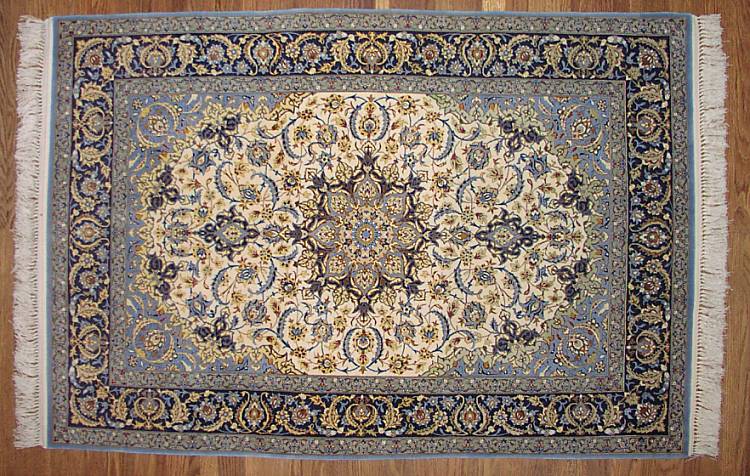 Esfahan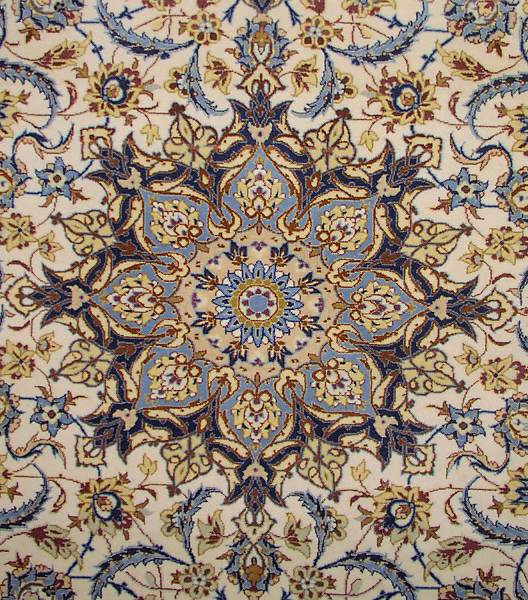 Esfahan medallion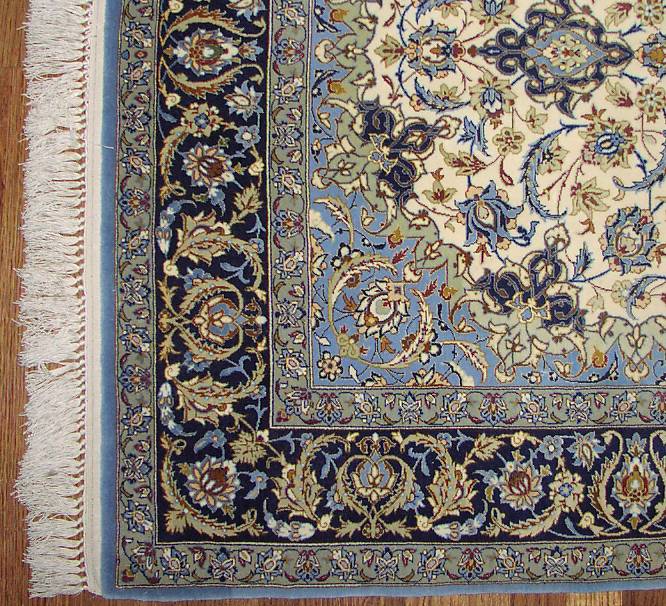 Esfahan corner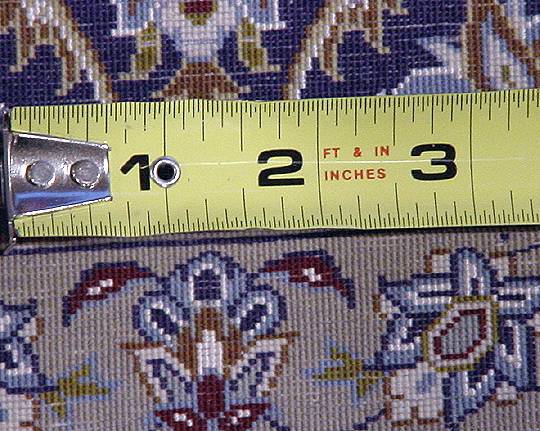 Esfahan weave closeup
Thanks for visiting our Oriental rug collection!
Back to Rugmates Formal Rugs I
Back to Rugmates Homepage